R
emember the
last session of fashion pow-wow
?? Exciting and fun, wasn't it? I have been noticing some new punches in the street fashion, and I cannot wait to share with you. It is so much fun to observe the personal style of others because it allows me to understand fashion at a very raw and unique level; one that is not defined by Spring or RTW or Fall trends of big designer houses. It allows me to see how much fun people have dressing up and that its ok to take risks! Fashion Punchlines are like that extra
oomph
in the outfit that makes the wearer stand out.
How I wish I was Tommy Ton or Scott Schuman, happily clicking away the live street fashion myself, but I am not, and I cannot do it right now (will tell you why soon). So in the meantime, I will use the omnipresent internet to help me with it.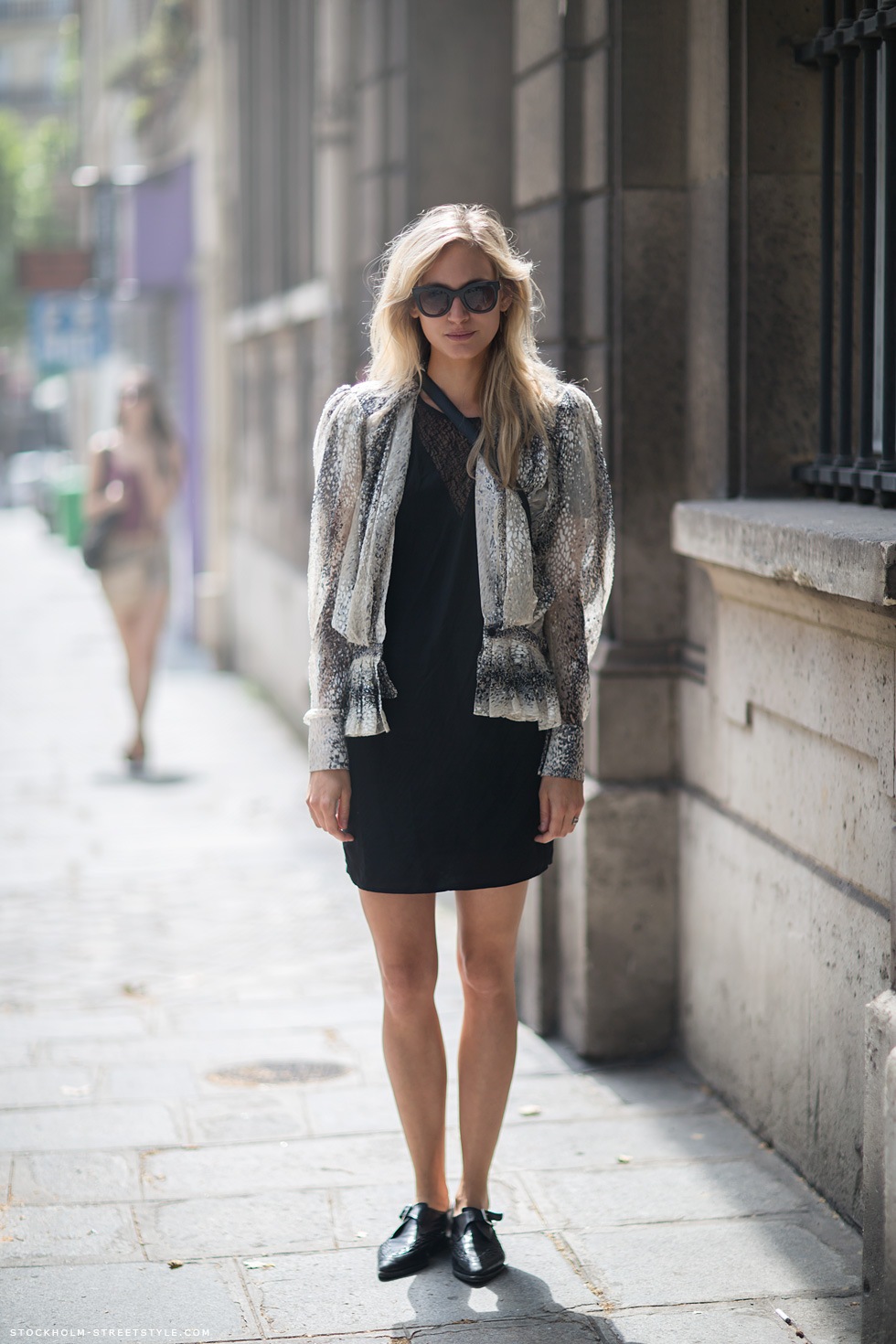 Technically, she is wearing all black, but what brings out this outfit is that printed puffy jacket-top hybrid. Its the perfect pop (literally) for the outfit...love it!
He is making a statement with his pajama pants - yes. But, he is giving a punch with the addition of a belt, rolled up cuffs and black formal shoes. Oh, btw, did you notice the print on the pants??
Where do I even begin with this awesomness? Let me start with the acorn style socks paired with suede (are they?) platforms, and then move to her cool XXXL size sweatshirt dress that looks like a designer piece. And, of course that whole "I know I am looking so put together" confident look!
I was attracted to this gentleman mixing an ikat/striped hybrid print shirt with camouflage cargo pants...but its the orange fan that throws a kapowww! What a fashion punch!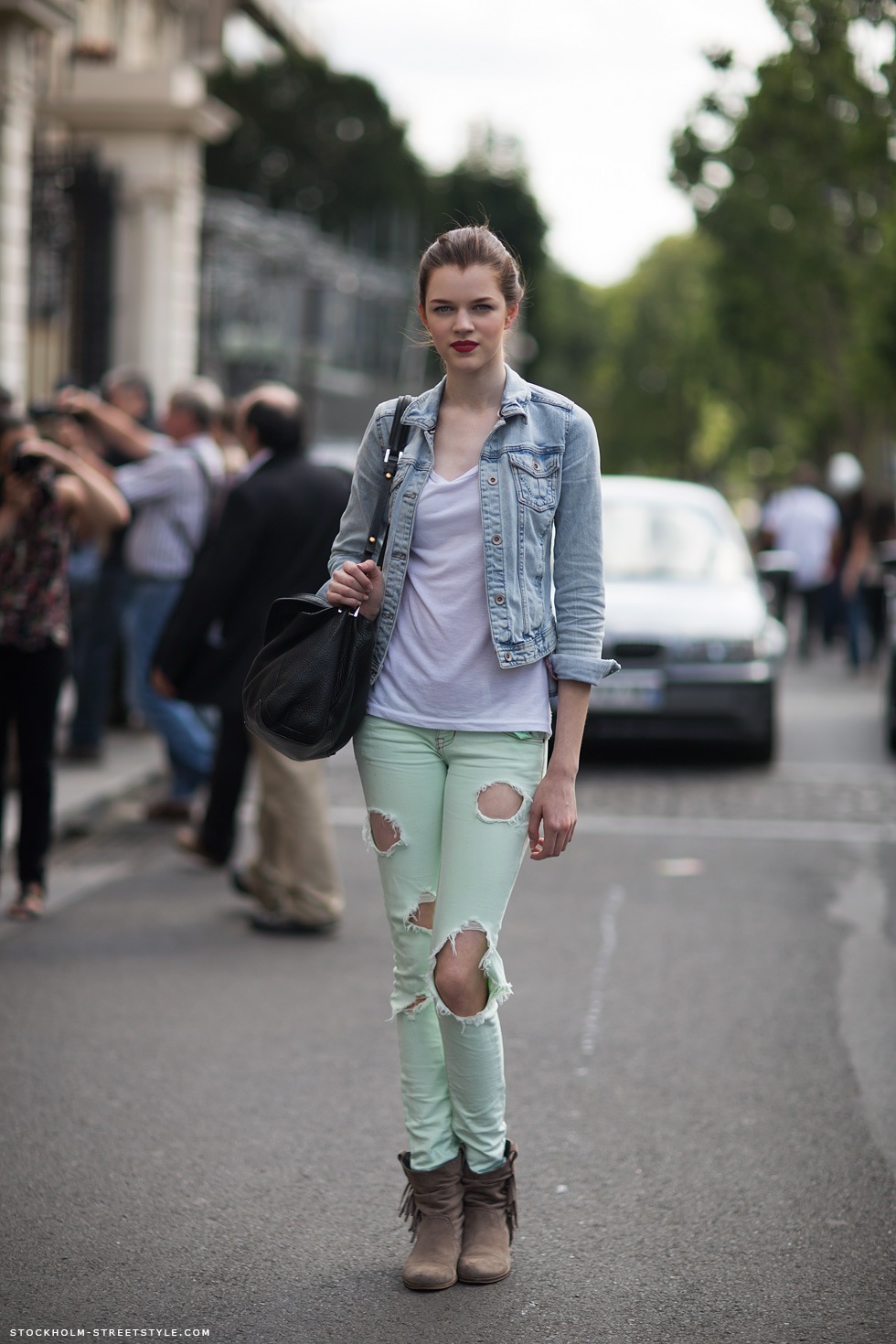 You know how she owns her look? With her serious red lips, and that my friend is the perfect punchline to the whole outfit!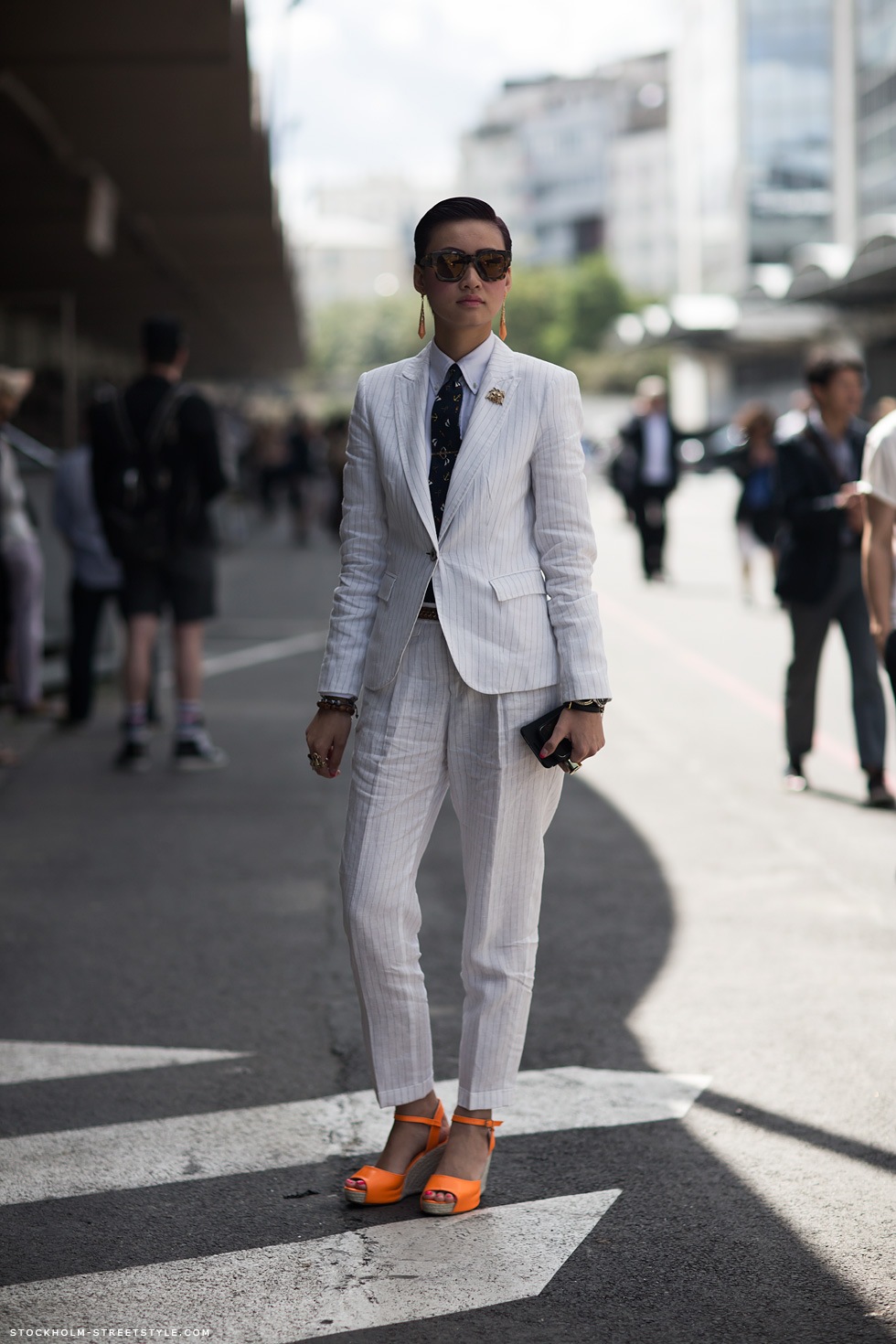 This outfit is so preppy yet grungy at the same time. Neon orange is the perfect pop color. And, of course, she owns this street style with her effin' cool looks!
I look at her outfit - just the outfit alone - and am not wowed. But, what she adds to this ensemble are the perfect accessories - the loafers, the wicker clutch, and the perfect pink watch, and I am forced to do a double take!
And, last, but oh-so-definitely-not the least...
Mother of all punchlines!
Hope you enjoyed this edition of punchlines! If you come across a style (even your own) that you think elevates the look to the next level...please share!
Love,
Shhivika