Today is 11-11-11.
So, what? Play lotto, dance like a kangaroo, dress up to the nines (or elevens) .... do what you love! That's what!
I am currently away at my mom's house, so excuse my intermittent posting. But, I have been itching to share with you the street styles that are inspiring me these days. Truth be told, I have to yet shop for my post-pregnancy figure for fall, but nonetheless, I think I can use these stylish frogs for inspiration, because my brain is what I like to call a "mommy brain."
Still rolling your eyes about my post-pregnancy figure? Get over it! Roll instead on the figures below:
Ok, this is menswear I know, but I see these pleated pants as totally women-wear as well. And, ofcourse the leather jacket. Did you notice how awesomely this man works out the different textures and tones of black. Genius!
Florals for Fall...hey, why not! loving the play on the prints mix...so dreamy. I like how she has kept the make up simple to offset the "loudness" of her clothes. Good.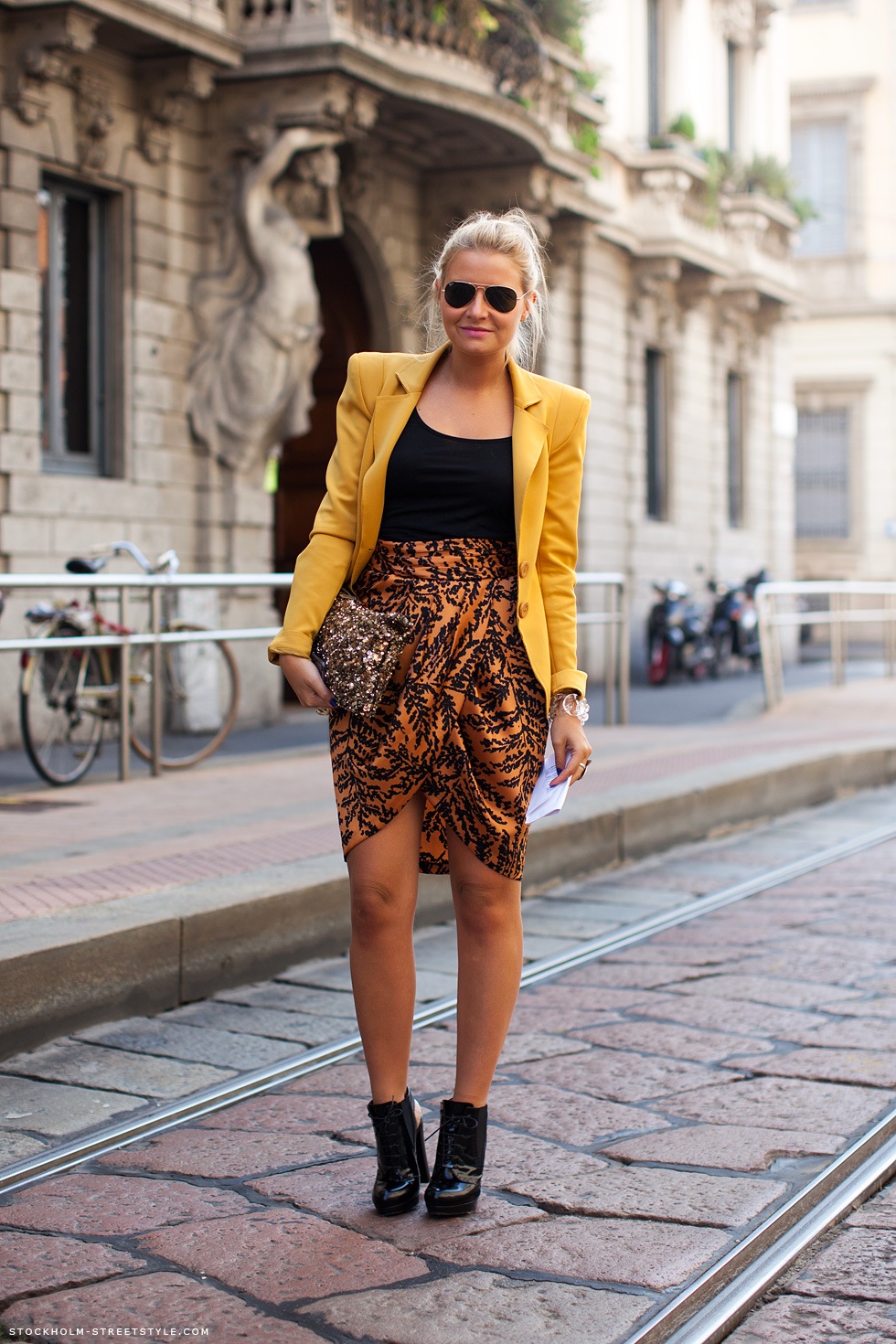 I can see myself in that skirt. Totally wanting it..now! I may switch the jacket to another color, say, green or red, because I don't like it too matchy matchy sometimes. But, her look here is very well put together!
Love the print, and the cape would be perfect for my ..err..umm bulges! What I like about this look - everything. She is wearing a utility jacket (or is it shirt) underneath and black jeans - a simple combo making a huge impact
Purrrfect coat! Just one statement piece in an outfit is all I need to purrrk up my look!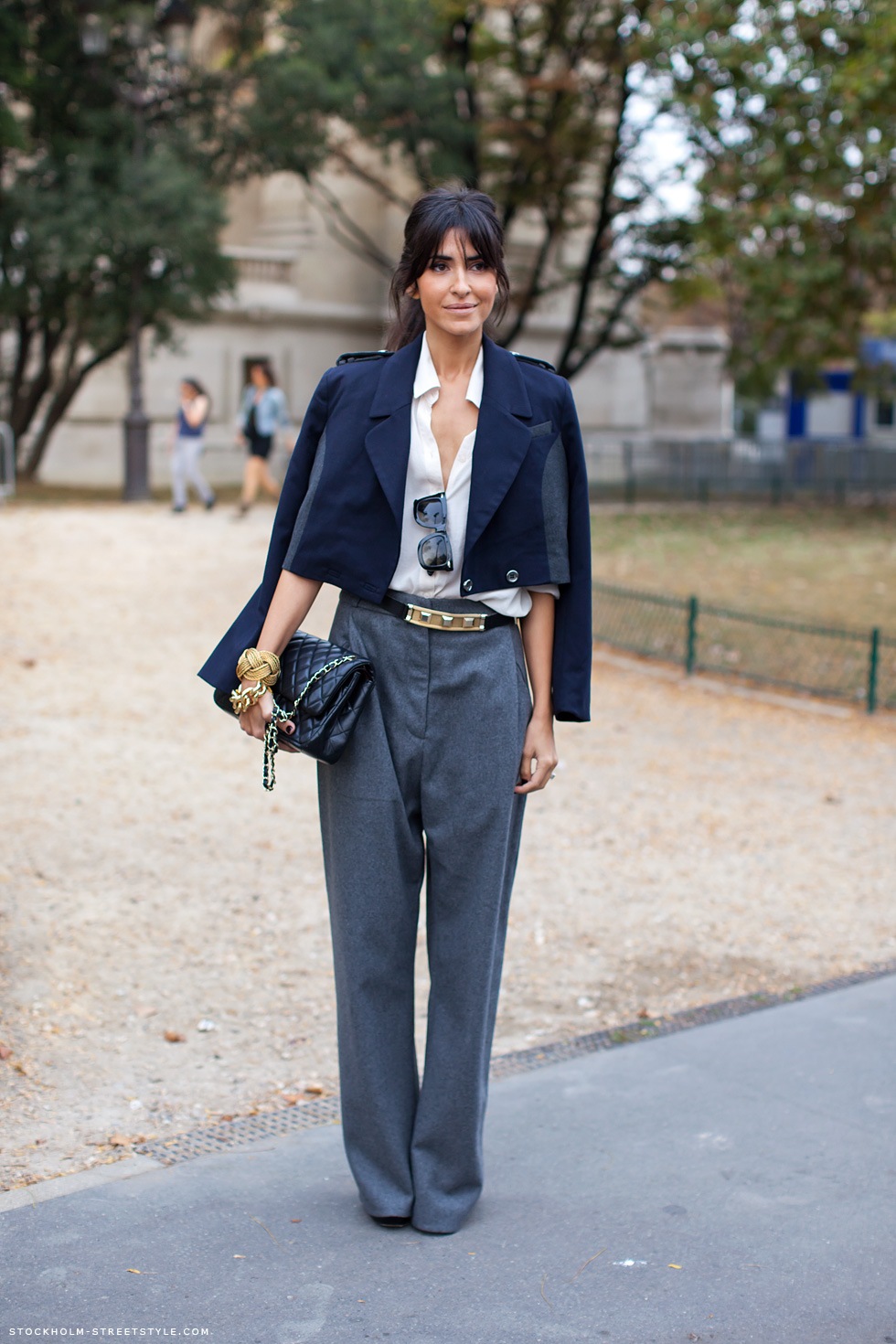 oh so glamorous, i hope i would look just as good! I love how she mixes up the grey and navy...accessorizes with gold tones and pops it all with a classic Chanel.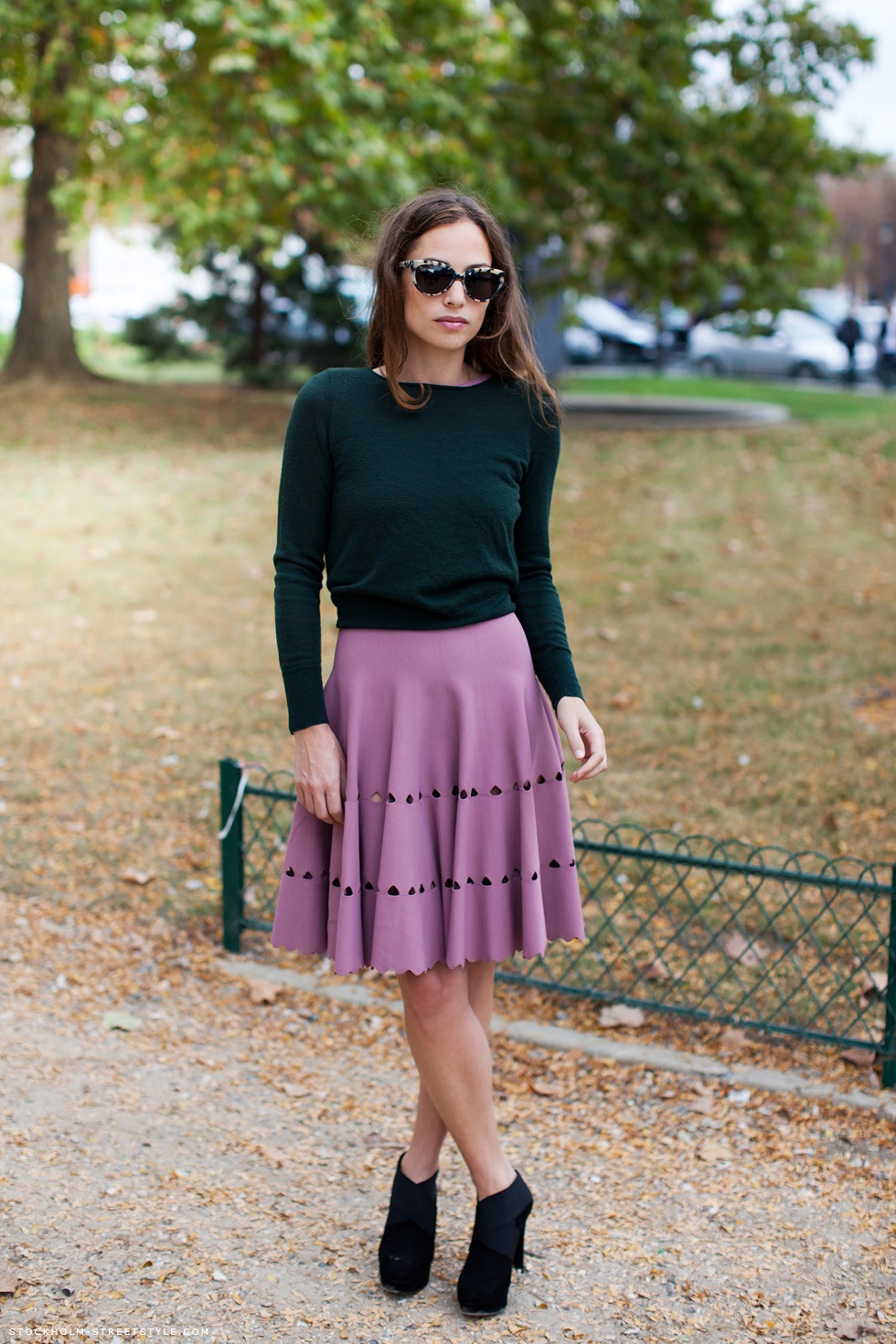 Why, yes yes yes! Lavender cut out details on the skirt and the casualness of a sweater. Totally inspirational!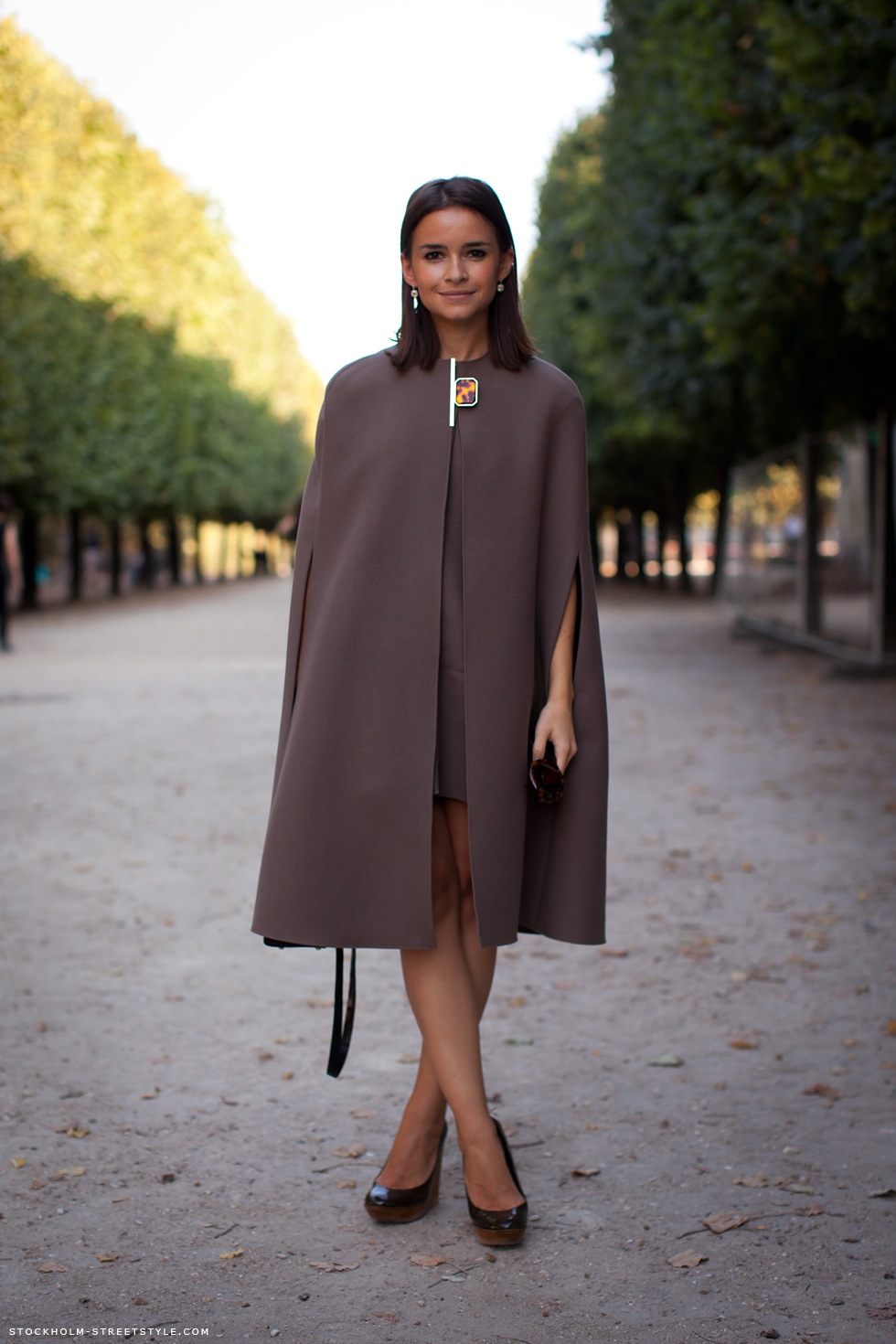 Oh you lady! I am so jealous, but where will I ever find this cape? Where?
White palazzo pants in winter, bring em' on. Snake skin? bring em' on!
A little more white inspiration. Love the shoes with jewel heels!
Polka dots on polka dots. I think I can make this work by pairing a polka dot sweater over a polka dot pants. Hmm, right?
I think I can make some of these looks work. I am just amazed with such style out there. These ladies will always have my respect. R-E-S-P-E-C-T!
Love!
{all images courtesy thesartorialist and stockholmstreetstyle...thank you!}